Conscious Business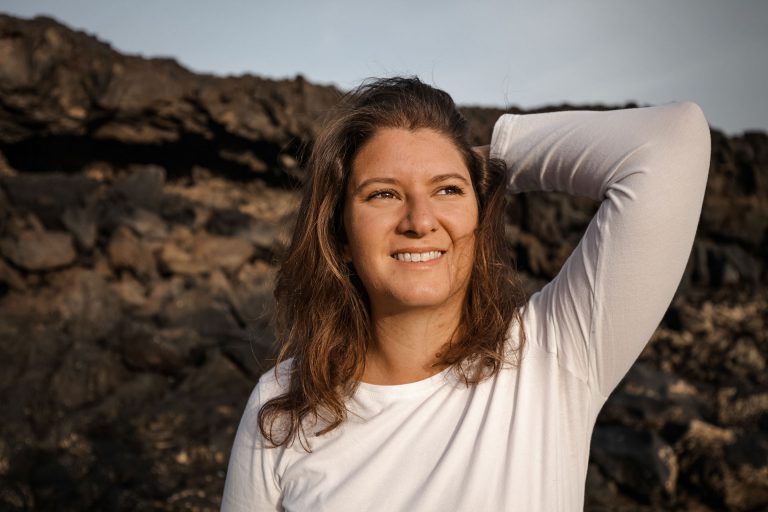 My own journey as a conscious business entrepreneur
When you start your own online business you get to take care of every part of it. Controlling, Marketing, Communications, Sales, Accounting, Taxes, Leadership – you name it. I wish I had known about conscious business and leadership right from the beginning, as I was overwhelmed quite a lot!
Especially what is taught for Sales and Marketing in the online business world didn't really resonate with me.
Showing up on Social Media everyday
Be constantly visible on each and every platform and share really vulnerable stories
Post in a certain format at consistent times and with certain hashtags
Write a newsletter, offer a freebie, have a mailing list, a longterm strategy in mind, be clear on my ideal client and be able to describe what I do in a few sentences
This might be working for a lot of people and lead them to success.
But if reading this makes you feel tense up, like you would carry a heavy weight on your shoulders, makes your heart beat faster and thoughts like "How can I do that alone?" come up…
I feel you! I understand! That's how I felt! And I thought it was simply about me – being somehow wrong.
Until I found out about Human Design and me being a Projector. This explains why this hustling approach is not resonating with me. Because that's not how my energy works! Researching more on that topic I stumbled across Emma's Instagram profile. Since then I have been soaking in everything she shares about conscious business & leadership and how to approach all of your responsibilities as an entrepreneur with ease and joy.
I also participated in her course SEEN, which is focusing on conscious business practices, feminine leadership & authentic marketing. Read my experience with the course below.
What is SEEN about?
SEEN is a new paradigm marketing course – What you learn is pretty different to what the majority of people are teaching about marketing right now in the online business world.
This course is a radical switch up, re-frame and re-centering for coaches, healers, intuitives and entrepreneurs who are ready and eager to step into truly conscious business and authentic leadership in their marketing (sharing your magic).
SEEN supports you in finding YOUR way – as this is the ONLY way to create long term sustainable success.
You'll be invited to define what success really means to you, taking off the layers of conditioning that have you chasing someone else's dream.
Why?
Emma created this course after spending 3 years thinking the wrong things about her business…until she realised that when you think in the wrong way, you get the wrong results. Wrong thinking is the main block in women who know they're on the right path but aren't seeing the results they expected.
Wrong thinking results in emotional lows, low income, burn-out and feeling hopeless.
Right thinking results in emotional stability, consistent income, freedom and flow, feeling like you always know what to do next and where to focus your energy.
If you're trawling the internet for a method that works you're most likely just compounding wrong thinking within yourself. It's why 'nothing works'.
Don't dismiss this as simple mindset work that you already know about. Meet me here with an open mind.
What?
What you won't find here:
positive thinking, manifesting, vision boards or affirmations.
Because if you've found your way here, you've already tried all that stuff.
What you will find here:
This is thinking 2.0. Thinking in new ways is the sign of evolution in humans – you gotta do something different if you want different results. Different thinking is where it's AT. Different thinking over time results in new levels of consciousness, greater awareness and improved gravitas – all essential components of a successful online business.
Who?
This course is suitable for anyone with an online service-based business who wants to enjoy the journey. It's particularly useful for highly sensitive types, as the course is designed to be calming and stabilising for your nervous system.
The course content is relevant for new business owners as it will help you to design your conscious business YOUR way from the very beginning. It's also great for those with more experience who desire to 'press the reset button' or feel they have drifted from their original business intentions. If you're fatigued by the online business world, this course is for you.
My Experience with Seen supporting my conscious business
I think this message I sent to Emma will give you a glimpse of my experience with the course:
» Dear Emma, I just want to send you so much love and appreciation for the course. I listened to the introduction module and I love every word you say. Really. It resonates so much with me, that I could cry tears of joy all day. I can't wait to go further and soak it all in. So so happy that I joined! «
The words to best describe my feelings while going through the modules are lightness, release, liberation, and deep trust. The sense of really being SEEN.
As it is a completely self paced course you can take as much time as you need to slowly take it in step by step. Revisiting the content whenever you feel like.
I highly recommend not to rush and really expand on the wisdom, concepts and exercises she shares. Remember: We are in here for the long run. Enjoy the journey!
Feminine Economy
Part of Emma's most expansive soul dream is to create impact in the area of feminine economy. This includes greater shared resources and opportunity for better wealth distribution. She is choosing to implement that via SEEN.
This means that when you sign up for the course through the link below, you will receive an additional offer from me that supports you in integrating what you've learned in SEEN. In return I will receive a commission from Emma. There is no additional cost for you!
I am grateful and honored to be part of sharing the wisdom that was, still is, and forever will be helpful on my own journey.
Ready to join SEEN for support in your conscious business?
SEEN is the reset for the body. It's designed to calm down your nervous system and reduce the fight/flight/freeze response of the physical body. You are also taken on a journey back home to yourself, your values and invited to deeply listen to your intuition – your inner wisdom.
The price for SEEN is
555,- GBP
incl. VAT (Value-Added Tax)
payment plans available
Your gift when you book through the link below:
Receive a private Kundalini Yoga Session with me to integrate what you've learned in SEEN.
Book SEEN now
You can schedule your private Kundalini Yoga session within the timeframe of 30 to 90 days after completion of your chosen payment plan. You will receive an eMail including details and a link where you can schedule your session.
Private Kundalini Yoga Session
90 Minutes, Zoom
Kundalini Yoga is also called the Yoga of Awareness. Its primary objective is to awaken the full potential of human awareness in each individual.
We focus on the energy body, combining physical movement with breathing exercises and meditation to bring balance to body, mind, and soul.
We schedule a session and meet on Zoom for an Introduction to Kundalini Yoga, a Kundalini Yoga Practice, and time for questions and sharing.