Your Om Sangha
Your safe haven on the way to more awareness and ease in your life
Every day brings new challenges:
in family
in partnerships & friendships
at work
…everywhere in our everyday life.
How we experience "being human" can be very different…
Sounds familiar?
You long not only to get through your day-to-day life, but to live it in a conscious and fulfilling way.
You want to have relationships that will nourish you on the inside and make you feel like you can be yourself.
You want to see life's challenges not as burdens but as opportunities for personal growth, and you want to face them with greater ease.
You are curious about spirituality and open to new ways of exploring your inner world and wisdom.
Then you've come to the right place
Take the role of the captain who navigates her ship quite confidently through both the stormy and the calm waters of life.
And in the midst of this journey, there is a safe harbor to which you can always return:
Your Sangha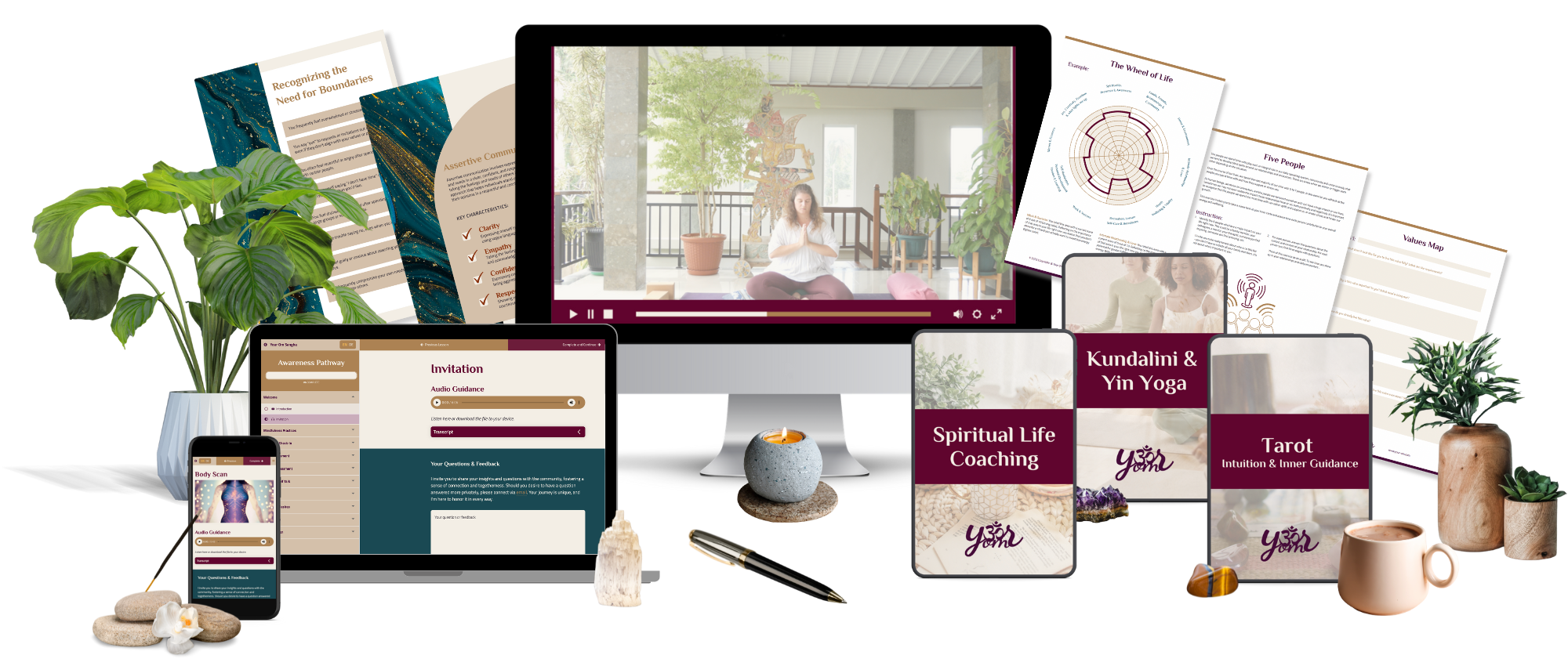 A place to rest and learn, where you can rearrange your cards, adjust your itinerary and readjust your sails.
Where you can connect with other sailors who share similar journeys and challenges.
Sail away with new confidence, strengthened and inspired every time you leave this port. Curious to see and experience all that life has to offer.
Your Sangha is your safe harbor and the wind in your sails, carrying you to new shores of awareness and ease. Here you can sail into the adventure of life with renewed energy and clarity.
The Pillars of Your Om Sangha
Click on each icon for more details
Your Supportive Community
Find your tribe in our community space. Connect, share experiences, and gain insights from like-minded individuals. This can be your go-to place for emotional and spiritual support.
Elevate Your Practice
Our online live or recorded yoga sessions are designed to deepen your practice and propel you forward. Revisit and reflect anytime, ensuring you never miss a moment of insight or inspiration.
Personalized Guidance
Receive coaching and yoga alignment feedback from me. Whether it's through text, voice or video, you'll get tailored support you need to thrive.
Your Learning Archive
Miss a live session? No problem! The Replay Library lets you catch up on what you've missed, allowing you to revisit and reflect at your own pace.
Turn Inward
Discover a collection of mantras and meditations designed to guide you inward and connect with your inner wisdom.
Exclusive 1:1 Coaching Access
Enjoy special rates for full 1:1 coaching sessions. It's an exclusive opportunity to dive deeper into your personal and spiritual growth journey.
Navigate Your Journey – Your Roadmap
This foundational training is your guide to navigating life's challenges. Gain the awareness and tools you need to steer through your life experience with confidence and ease.
Practice Ground – Your Playground
The Playground is your safe space to deepen and practice what you've learned following the Sea Map. From an Emotions Deep Dive to Kundalini Yoga and Tarot Basics, each course allows you to explore further, honing your skills and understanding.
Your Om Sangha is for you if you…
…would describe yourself as curious and open to spirituality.
…want to invest time for your personal and spiritual development.
…have mental and emotional capacities for change in your life.
…can allow the idea of slowing down to speed up.
What you'll receive and your investment
12 months of access to all content
99 EUR
(incl. VAT)
One-time-payment, no auto renewal
Audio and video lessons & exercises, PDF worksheets, workbooks and journaling prompts
Online live or recorded yoga sessions, Q&A sessions, support and feedback, yoga alignment assistance and customization suggestions
Community forum for exchange, feedback and requests for topics & content
What exactly does it mean to be a Founding Member?
I invite you to become part of a very special community. As a founding member of Your Om Sangha, you will have exclusive access to a growing library of spiritual wisdom and the opportunity to help shape this magical place.
Not all of the content I plan to include in the Sangha is available yet. Please read on for details.
What awaits you as a founding member?
✨ Discounted access: For 99 EUR you get 12 months access to all existing and future content.
✨ Permanent discount: If you continue to join after the first year, you will receive a permanent discount off the regular price for as long as you remain a member.
✨ Co-creation: You have the opportunity to request content and thus help shape the topics that are close to your heart.
✨ Discounted 1:1 coaching rates: You get special rates for personal coaching sessions with me.
✨ Individual support: All exercises and tasks are customizable. You can ask me questions at any time and get individual suggestions and answers.
What is already there and what is yet to come?
✨ Awareness Pathway A complete course that guides you through the first phase of our journey is already available.
✨ Exploration and more: I am currently working on the second phase of the roadmap. I will release new content as soon as it's ready. Here you can see the entire Roadmap.
✨ Online live or recorded Yoga Sessions and Q&A: New content to support you in your spiritual practice.
✨ More in-depth content: Additional courses and exercises that tie into the final phase of the Sangha's roadmap. Here you will find more details about the planned content that I will be greadually creating and releasing to the Sangha.
Your role as a founding member
✨ There are no obligations, but your experiences in the Sangha are very important to me so that I can make the content as helpful as possible.
✨ I invite you to give feedback, participate in surveys, or share a testimonial that shows others what you draw from the Sangha.
Stay as long as you wish
✨ I will contact you shortly before the end of the 12 months and inform you of the conditions under which you can continue to be part of the Sangha. Your access to the Sangha will not be renewed automatically, but will be a one-time payment for now.
Sangha Roadmap – The Foundation
The Roadmap serves as a guide for your personal and spiritual development. The contents help you to experience your everyday life with awareness and fulfillment.
Through the practical use of your insights, you develop your own guiding system that accompanies you on your path of self-development.
You will receive reflection questions, journaling impulses, exchange with other Sangha members, ask questions to me and get coaching input, physical exercises or personal examples and stories from me.
Phase 1: Awareness Pathway

The journey begins with the Awareness Pathway. You develop a deeper awareness of yourself, your environment and the people in it, your values and desires.

Phase 2: Exploration

In the next phase of Exploration, we will dive deeper into the different aspects of your self. You will explore and understand your inner world more deeply on different levels.

Phase 3: Implementation

In the Implementation phase, you will receive tools and exercises to help you take good care of yourself in everyday life - and especially in your interactions with others.

Phase 4: Integration

The Integration phase is about making what you have learned a permanent part of your life. You will learn how to anchor your spiritual practice in your everyday life.

Phase 5: Experience

The last phase, Experience, is about flexibly adapting your gained insights and skills to the ever-changing conditions of life.

So that you meet challenges with ease while always keeping the possibility of realignment in mind and always checking in with you:

How does something feel? What suits you right now and what doesn't? And how can you adapt what you've learned so that it feels aligned for you?

It's about developing a deep awareness of your own needs and feelings, and learning how to support yourself in each moment and fully utilize your resources.

The goal is to give you the confidence and tools you need to be your own guide on your own path.
Online live or recorded Yoga Sessions and Q&A
It will mostly be a mix of Kundalini Yoga and Yin Yoga. I also love to include other Yoga styles like Hatha or therapeutic Yoga.
You will also have the opportunity to ask me your questions and get written, audio or video feedback.
Individual Support
It is important to me that all exercises and tasks are designed so that they can be customized. You can ask me questions at any time and receive individual suggestions and answers.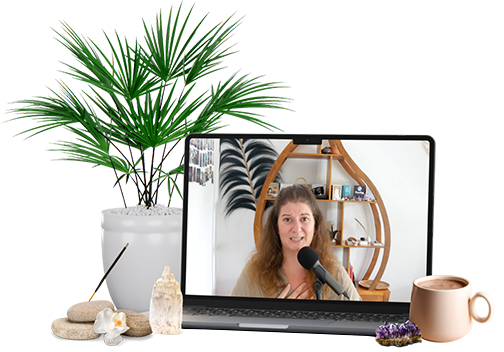 Sangha Playground – Your space for playful exploration and deepening your experiences
In addition to the Roadmap, there's the Playground, an area where you'll find additional courses and exercises that tie into the last phase of the Roadmap.
Here you can deepen your spiritual journey and understand and internalize your experiences and insights even more.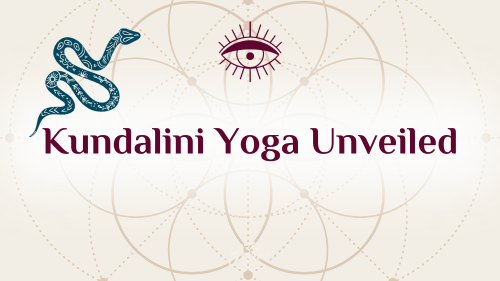 Discover the transformative power of Kundalini Yoga - the yoga of awareness. Learn breathing techniques, mantras and kriyas that stimulate your life energy and support a sense of wholeness and well-being.
Dive into the fascinating world of the Tarot. Learn how to use the cards as a tool for intuition and your spiritual practice. Familiarize yourself with the cards and learn first readings.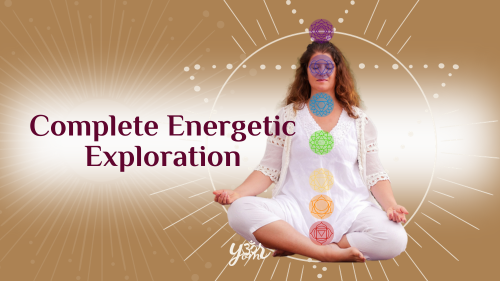 Kundalini Yoga Kriyas that deal with specific topics such as forgiveness, connecting with your intuition and Spirit Guides, or Yin & Yang energies.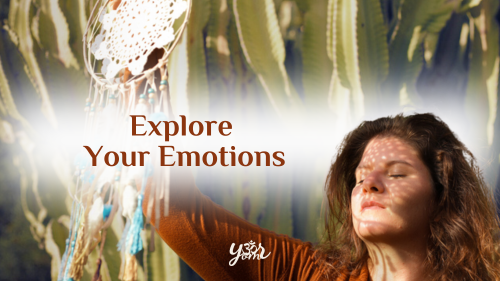 Dive deeper into the world of your emotions. This course offers you exercises and teachings that help you to better understand and experience your emotions.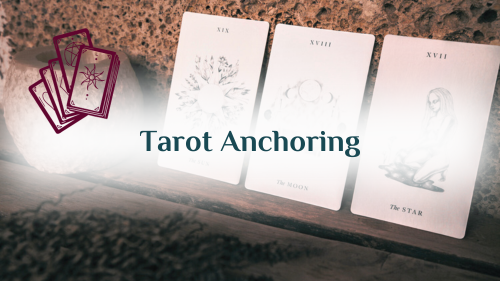 Work with the Tarot cards as an anchor for specific issues and challenges in your life. Connect with the energies of the archetypes and invite their qualities and wisdom into your life.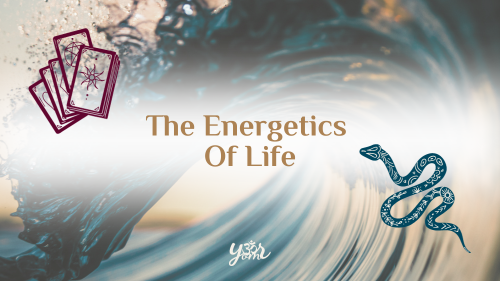 A fusion of Kundalini Yoga and Tarot. Discover Kriyas specifically designed for the themes of the Tarot and experience a holistic transformation.
Audio and video lessons & exercises, PDF worksheets, workbooks and journaling prompts.
Online live or recorded yoga sessions, Q&A sessions, support and feedback, yoga alignment assistance and customization suggestions.
Awareness and mindfulness exercises (take on the role of the observer)
Spiritual coaching (both self-coaching and coaching by me)
Kundalini Yoga (strengthening the physical, emotional and energetic body)
Yin yoga (stretch your body and allow it to expand into its full potential)
Tarot (strengthening your inner wisdom, your intuition)
Your next steps if you want to be part of the Sangha
Booking
Join the Sangha as a founding member. Here you can purchase access to all Sangha content for 12 months.
Access
Once your payment has been received, you will be given access to the Sangha. You can familiarize yourself with the navigation and content of the portal.
If you have any questions, I am always here to help.
A Sneak Peek into the Platform
Hey, I'm Lisa
About my work
I am all in for self-experience, self-discovery, and self-responsibility.
I help you connect with your physical, emotional, and energy body and find your own tools and spiritual practice. So that you can listen and understand. Nobody of us is exactly the same. That's why it is so important to find out what feels good for you, what serves you best as an individual being.
Heart-connection and trust are values that are truly important to me.
So I commit to meeting you with an open heart and being as honest, authentic and reliable as I can.
I hold a safe space for you. I listen deeply. And I truly care.
About me
With my sun sign in Pisces, my moon in Libra and Cancer rising, I have a natural tendency towards helping others and really feeling their energy - being very compassionate and intuitive. There are some planets in Capricorn in my chart so I love structure. I utilize both, the Yin and the Yang aspects, in my work.
My friends describe me as loving, calm, warm, gentle, and grounded.
I am interested in all kinds of Yoga, Tarot, Spirituality, the subtle energies within and around us, Astrology, and tea.
Frequently Asked Questions
I have no experience with Kundalini, Yin Yoga and / or Tarot. Is the Sangha still for me?
Yes, definitely. The content is designed so that you don't need any prior knowledge of these practices. I very much invite you to try these practices in the Sangha.
In which language is the content available?
All Roadmap and Playground content is available in English and German. I will design live sessions as needed. Live Yoga classes are bilingual if needed. You can get direct support from me in English or German.
The first step toward change is awareness.
How my support has been received